ASHRAE UK Technology Awards
The ASHRAE UK Technology Awards 2023 recognises professionals in the building industry to showcase exceptional design and ideas in various categories. The Awards are open to anyone involved in the industry, including architects, engineers, developers, and contractors.
The categories for the Awards include Residential, Office, Education, Commercial, Industrial, Healthcare, Refrigeration, and Smart Building and Equipment Awards. .
Category – Refrigeration
Winner – Koura Global
Refrigerant – Koura Klea 456A
The team has come up with a new refrigerant that allows older cars to age out gracefully without costing the earth. This new refrigerant enables vehicles using R134a to age gracefully by reducing their carbon footprint by 50%. The adoption of this refrigerant has gone from being tried and tested by their employees in their own vehicles to now seeing strong interest and sales in Europe, demonstrating real value of this technically innovative and low carbon footprint refrigerant.
Category – Sustainable Digital Technology
Winner – Elco heating Solutions
Technology – Digital Hybrid System Wizard
The winning team provide a digital solution to comprehensive calculations for energy, running cost, CO2 emissions and solutions with heat pumps, hybrid systems including heating, DHW modules.
Category – Education (University/Research)
Winner – DesignBuilder Software
This team has successfully provided On-Demand Training and facilities for academia and collaborated with universities in advanced research and provided exceptional support to achieve academic research goals. With its speed, simplicity and cost effectiveness, it is one of the most widely used tool in education and research.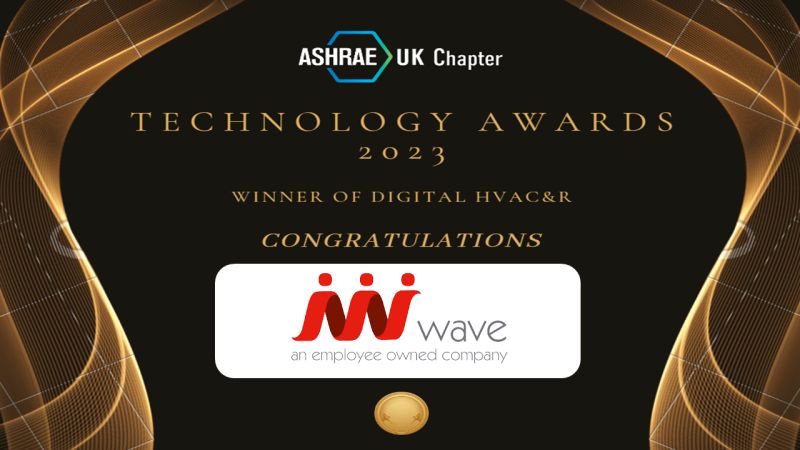 Category – Digital HVAC&R
Winner – Wave Refrigeration
Technology – Dynamic Refrigeration Simulation
A revolutionary digital solution was built by this team to calculate the key values of refrigeration systems and heat pumps for dynamic operating conditions.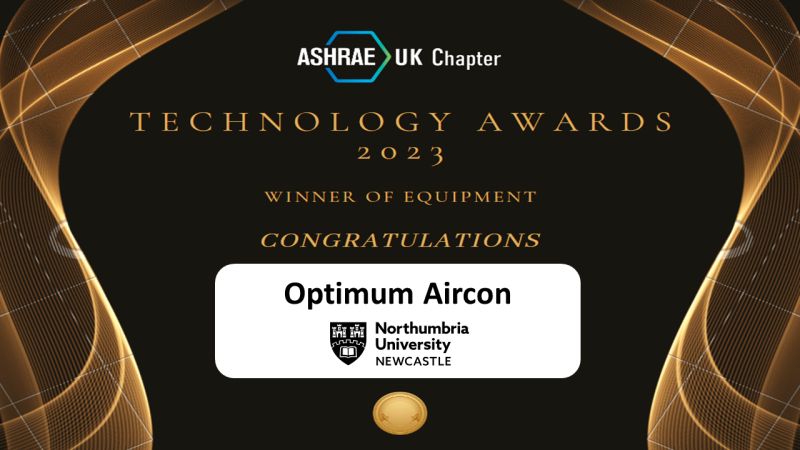 Category – Equipment
Winner – Optimum Aircon
Technology – Indirect Evaporative Cooler
The team innovated a new indirect evaporative cooling system for future sustainability which reduces the energy by 40% and 50% less expensive than the conventional cooling system.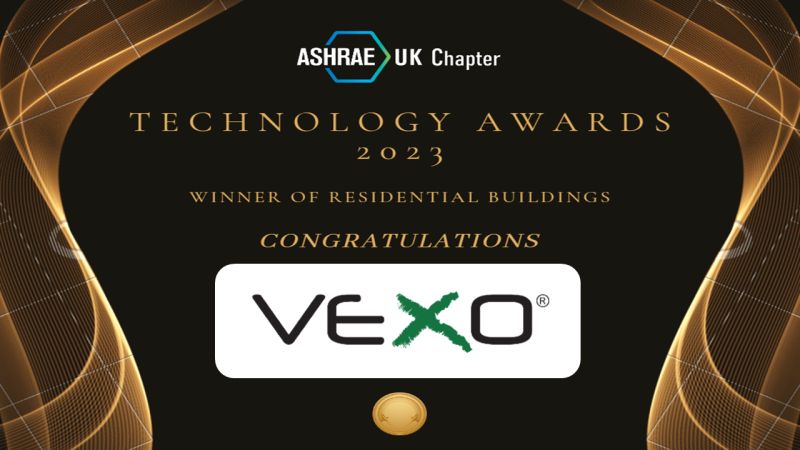 Category – Residential Buildings
Winner – VEXO International
Project – Nicholson Gardens, Portsmouth
The winning team has installed a Smart BMS in a Retirement Housing complex together with 290 TRVs, Wireless Room Sensors and Wireless Window switches using LoRaWAN wireless technology. The results show that a total reduction in gas consumption for the site of 25% with a net reduction of heating energy use of 36%.
Category – Educational Buildings
Winner – Trend Controls
Project – University of Bristol
The winning team has revamped the universities BMS system and helped the facilities management team to manage their buildings online and reduce the energy consumption across the campus.
Category – Passivhaus Building
Winner – Beyond Carbon Associates & Facilities Management Team, Loughborough University
Project – SportPark Pavilion 4, Loughborough University
This newly built passivhaus development is an exciting, future-facing building, treading lightly on our planet's resources using Passivhaus energy conservation, solar PV and a climate resilient design to manage future heat waves. This building has received Passivhaus Classic Accreditation.
Category - Retrofit Buildings
Winner – Chord Consult
Project – Leicester Market Refurbishment
This project involves a transformation of an important heritage area in the east midlands region. This transformation involves not only architectural change but also reducing the carbon footprint using heatpumps and Solar PVs. This project is now part of council's economic regeneration.
Category – Smart Buildings
Winner – ARM Environment
Technology – MaintainAway
This team developed a smart building solution which can be deployed to maintain and operate without the need for regular visits to site to check HVAC performance. A standalone AHU monitoring system communicating to the cloud via a 4G gateway is used.
Category – Commercial Buildings
Winner – LG Electronics
Project – Dartford Civic Council Buildings
This team worked on a retrofit solution for the old city council built in London. They designed and installed low carbon solution such as heat recovery VRFs with solar power generation.