ASHRAE Regional Conference 2023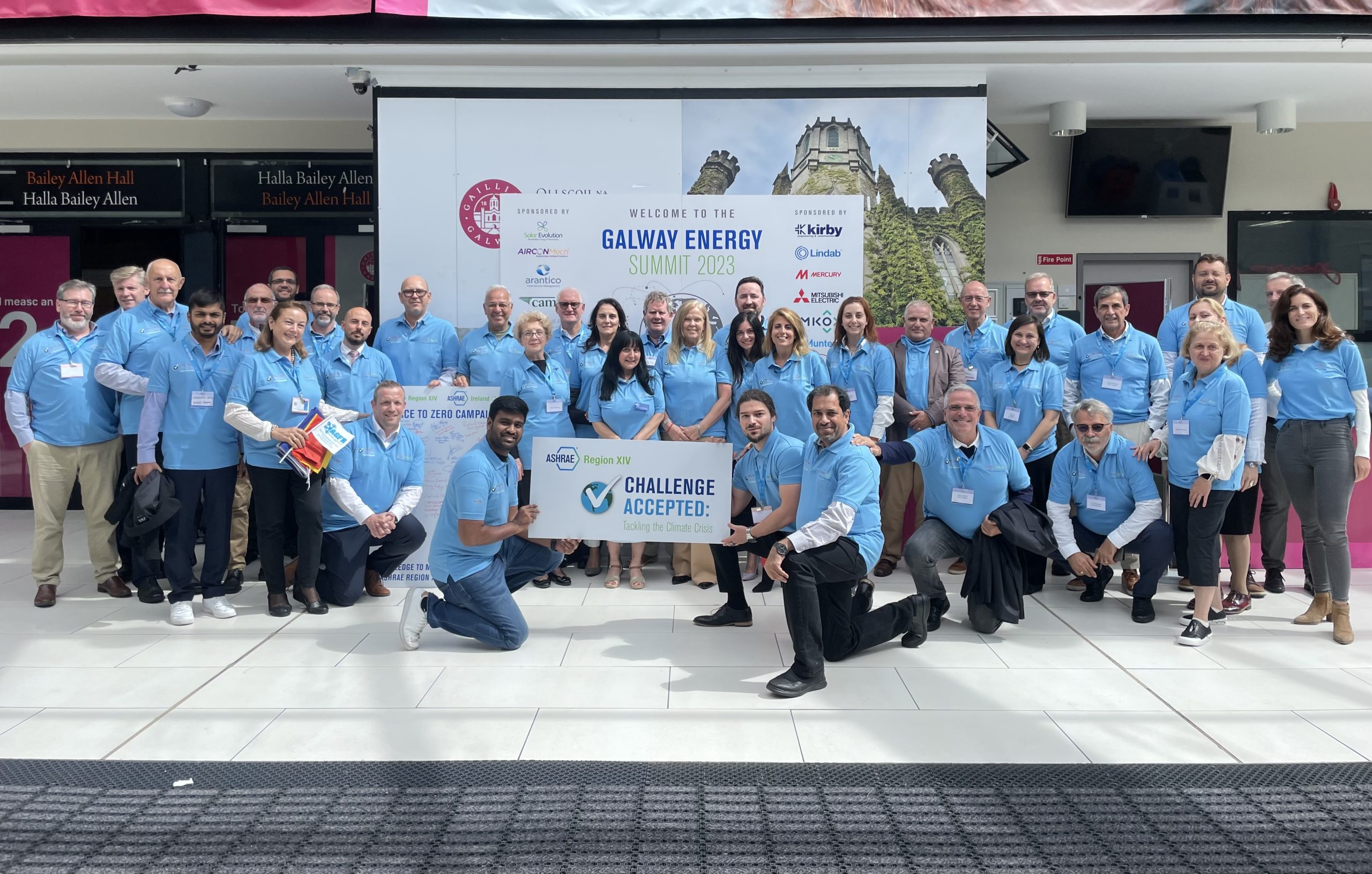 We are thrilled to share the highlights of an unforgettable weekend at the ASHRAE Region XIV  Chapters Regional Conference (CRC) 2023, which took place in the picturesque city of Galway, Ireland. Hosted by ASHRAE Ireland in conjunction with the Galway Energy Summit and YEA Leadership International 2023, this event was a true celebration of collaboration and innovation in the HVAC&R community.
During the CRC, our newly appointed Prof. Mahroo Eftekhari, the newly appointed Director and Regional Chair, Prof. Mahroo Eftekhari, engaged with regional officers to strengthen regional memberships and budget allocations, fostering enhanced engagement among students and Young Engineers in ASHRAE (YEA) members. This collaborative effort aims to empower the next generation of HVAC&R professionals.
Our current Society President, Ginger Scoggins, delivered an inspiring presidential address that resonated with attendees. She took the time to recognize the outstanding contributions of our chapter members to the society, emphasizing the importance of their dedication and hard work in advancing the HVAC&R industry.
We extend our gratitude to Society Vice President Ashish Rakheja and Pakistan chapter president Mohammed Omer Khan for gracing the CRC with their presence. Their participation added a global perspective to the event, highlighting the interconnectedness of ASHRAE chapters worldwide. We also want to commend the Ireland chapter and CRC Chair Gary O Sullivan for orchestrating seamless business meetings and vibrant social events that made the CRC a memorable experience for all.
Special thanks go to Howard Neville, Conor Murray, Conor Deane, and Michael Geraghty for their remarkable Irish hospitality. Their warm welcome and gracious hosting contributed to the overall success of the event.
One of the most exciting moments of the CRC was the recognition of our chapter members' outstanding contributions. We are proud to congratulate the recipients of the Chapter Service Awards:
Prof. Mahroo Eftekhari
Darren Wilkinson
Prof. Ljubomir (Lubo) Jankovic
Saziye Azlik Dickson
Your unwavering dedication and hard work truly shine and inspire us all.
A special shoutout goes to Prof. Mahroo Eftekhari, our DRC and chapter Treasurer, for receiving the prestigious Red Ribbon Award. This honor acknowledges her remarkable efforts and achievements in driving the membership growth of the ASHRAE UK Chapter throughout the 2022-23 society year. Her commitment serves as an inspiration to us all.
As we reflect on the success of the ASHRAE Region XIV CRC 2023, excitement abounds as we eagerly anticipate the upcoming CRC 2024 in Jerusalem, Israel. Let us continue to foster connections and drive innovation in the HVAC&R community, building upon the collaborative spirit that defines ASHRAE.
We extend our sincere thanks to all who contributed to making this event a resounding success. Together, we are shaping the future of HVAC&R.
From August 11th to 13th, the picturesque city of Galway, Ireland, played host to an extraordinary event that set the stage for the future of HVAC leadership. The ASHRAE Young Leaders International (YLI) program convened nearly 30 young professionals from around the globe for a transformative experience. Guided by the brilliant Tricia Evans, an authority in coaching and mentorship, these YLI sessions became vibrant spaces of growth and exploration.
Under the expert facilitation of Tricia Evans, the YLI program in Galway became a journey of self-discovery, mentorship, and leadership development. Attendees had the privilege of delving deep into the essence of mentorship and immersing themselves in the art of effective leadership. Every moment of the event was infused with inspiration, all thanks to Tricia's exceptional guidance.
The success of the ASHRAE YLI program in Galway would not have been possible without the dedication and hard work of ASHRAE YEA, ASHRAE Ireland, and all the incredible individuals who worked tirelessly to bring this event to fruition. Their commitment to empowering young professionals in the HVAC industry is truly commendable.
We as a Chapter are very happy that our members benefited – professionally and personally – to the fullest from this international program while at the same time had a wonderful time with their ASHRAE YEA colleagues from different parts of the world. After all, we all share one common goal in ASHRAE; to secure our future by connecting with each other to promote a sustainable world.
ASHRAE Student Design Competition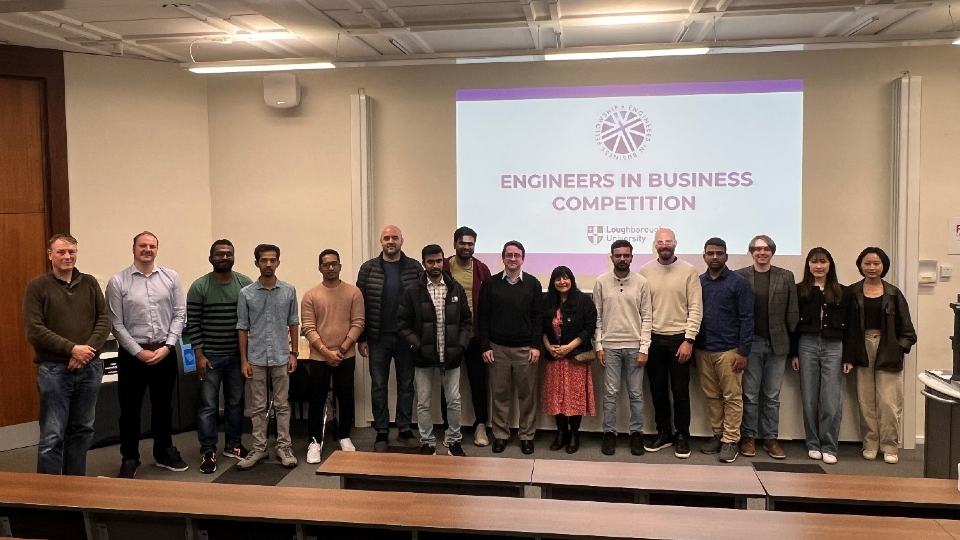 Five postgraduate students from Loughborough University's Net Zero Building Services Engineering (NZBSE) MSc course have clinched the top spot at the ASHRAE Setty Family Foundation Net Zero Energy Design competition. Tom Crook, Alex He, Girishkumar Gudnennavar, Rodrigo Gonzalez Morra, and Mirza Habeebullah Baig showcased exceptional innovation in designing an energy-efficient, sustainable project.
The competition called for collaborative efforts across disciplines, challenging participants to design a zero net energy building. Loughborough's winning design featured high-performance fabric, solar PV, free cooling and heating systems, heat recovery, energy electrification, green roofs, thermal mass, and efficient lighting. Mentored by Prof. Mahroo Eftekhari and Dimitris Tseno, the team's victory reflects the institution's commitment to excellence in building services engineering.
This triumph marks the third win for Loughborough University and NZBSE MSc students in the ASHRAE Net Zero Energy Design competition, reinforcing the university's dedication to sustainable practices and cutting-edge research. Each team member will receive a $1,000 award, along with prior recognition from the ASHRAE UK chapter and free registration to the 2024 ASHRAE Winter Conference.
Additionally, The University of Sheffield has secured the coveted first prize in the ASHRAE HVAC System Selection competition. A team of five dedicated undergraduate students orchestrated this impressive victory, marking their debut participation in the competition.
The triumph of the University of Sheffield's team is a testament to the power of collaboration and a pioneering spirit. Not only did they clinch victory, but they did so with a remarkable display of creativity and forward thinking. The students exhibited a commendable ability to surpass the requirements of the brief, striving to minimize both operational and embodied carbon footprints linked to their system. Their tenacious approach to tackling environmental challenges sets a remarkable precedent for aspiring the future engineers.
In recognition of their extraordinary achievement, the team and the ASHRAE UK Chapter have chosen to dedicate this award to the memory of Edward Murphy, affectionately known as "Eddie." His influence was instrumental in inspiring the students to engage with ASHRAE, and it is evident that his legacy lives on through their resounding success. As the University of Sheffield's reputation soars with this victory, it stands as a beacon of aspiration for students and institutions alike, showcasing the potential that lies within the convergence of collaboration, innovation, and dedication.
This success not only celebrates the students' achievements but also highlights ASHRAE UK Chapter's dedication to nurturing excellence among its student members.
Exploring the Future of Low-Carbon Tech and Services Matchmaking in Buildings
Please take a moment to complete the questionnaire by following this link: Questionnaire Link. It will only take about 5-6 minutes of your time, and your contribution will make a substantial impact.
Kehan Ma is a Doctoral Researcher at UCL and she is thrilled to share a captivating research journey that holds the potential to reshape the landscape of low-carbon technologies and services within the building sector.
At the heart of her exploration lies a compelling question: How do transaction platforms facilitate the matchmaking of suppliers and buyers in the realm of low-carbon technologies and services for buildings? This question is not merely an academic inquiry; it's a quest to uncover insights that can accelerate sustainability efforts and drive innovation in the industry.
Her research employs a mixed methodology approach to comprehensively address this question:
In-Depth Interviews: She embarked on the journey by engaging in in-depth conversations with both suppliers and influential decision-makers, the latter referred to as "buyers" in her study. These interviews have provided invaluable insights into the attitudes and expectations that underpin the role of transaction platforms in this sector.
Validation through Questionnaires: Building on the insights gained from interviews, she has developed a concise questionnaire that employs Likert scales and open-ended questions. This tool allows her to delve deeper into the critical factors identified in the interview stage.
Your Participation Matters!
And now, she invite you, our esteemed newsletter subscribers, to actively participate in this research. If you are involved in the supply or decision-making processes of low-carbon technologies and services for buildings, your insights are invaluable. Your input will help validate and refine her research findings, ultimately contributing to the development of a robust conceptual framework.
Her end goal is ambitious but essential. She aim to develop a conceptual framework for online platform matchmaking in this domain. This framework will subsequently undergo evaluation through a focus group study, setting the stage for a more sustainable future in the building industry. 
Thank you in advance for your participation, and for being an integral part of this exciting journey towards a greener, more sustainable future!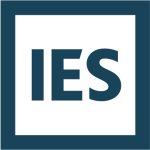 Whole Lifecycle Building Performance Modelling Survey – Join the Conversation
IES are inviting stakeholders from across the built environment to contribute their views to a collaborative industry whitepaper aimed at improving the tracking, measurement and monitoring of key performance metrics across the entire building lifecycle. To ensure this encapsulates a broad range of perspectives, we are keen to hear from all stakeholders involved in the lifecycle of a building, from AEC professionals to building owners, occupiers and facilities managers, to understand how energy models are currently being used and shared in projects, as well as the challenges and benefits of using these models from building design into operation. Join the conversation by completing this short survey.
Close date: 27th September 2023
DesignBuilder's v7.3 Beta Version: Elevating Modelling Capabilities
DesignBuilder, a pioneer in building performance modelling software, recently unveiled its v7.3 beta version, promising enhanced modelling capabilities and productivity. This update brings a host of powerful new features that promise to revolutionise the way professionals approach building design and performance analysis.
Detailed HVAC Systems: The inclusion of air and water source plant loop heat pumps, generic unitary AHU, and flexible options for CO2 control empowers modellers to simulate HVAC systems with greater accuracy.
ASHRAE 90.1 Appendix G 2016: Improvements to Systems #11, #12, and #13 make compliance with energy standards smoother than ever, helping you meet regulatory requirements.
LEED v4.1 MEPC Reports: DesignBuilder's commitment to sustainable design extends to providing support for LEED certification, streamlining the reporting process. DesignBuilder remains the only mainstream software to automate the MEPC report from a LEED model, significantly reducing your reporting time.
Daylighting Calculations: Updates for sDA and ASE annual daylighting calculations plus right-to-light BS 8206-2 daylighting reports enable designers to optimise natural lighting.
Geometry Modelling Tools: Enhancements to the Boolean, Cutting, and Clone geometry modelling tools improve precision and efficiency in building geometry creation.
IGDB Glazing Database: The updated glazing database simplifies the selection of energy-efficient glazing options.
Linear Thermal Bridging: The addition of graphical linear thermal bridging length visualisation enhances thermal performance analysis.
A preview of the new features can be viewed here. You can watch the recording any number of times at your convenience.

CPD Course on Indoor Air Quality
Delivering good Indoor Air Quality doesn't have to cost the Earth
The Covid-19 pandemic drew everyone's attention to the importance of good indoor air quality (IAQ), but there is a danger that these advances in knowledge and action will be lost in the face of the energy and climate crisis. It is possible to deliver good IAQ without creating significant CO2 emissions, but it requires a data-led approach that has not been commercially viable until now.
In the height of the pandemic, the World Health Organization (WHO) released updated guidance on the acceptable levels of air pollution required to protect people's health. Approved document F – Ventilation (Part F), now requires buildings ventilation systems to limit the ingress of pollutants listed in the WHO guidance into buildings.
A typical ventilation system will be operated via a timeclock, with 100% of ventilation capacity being supplied during all core occupied hours. During the pandemic, building operators were advised to adjust their ventilation systems to run for two hours before occupation, and for two hours after in order to flush out potentially contaminated air. This is an inefficient way to run a ventilation system.
Demand Controlled Ventilation (DCV) is an effective way to reduce the costs associated with running an HVAC system in buildings with varying levels of occupancy. The extent to which the HVAC system runs is typically related to the Carbon Dioxide (CO2) concentration monitored within the building. The CO2 concentration is closely correlated with the number of people in the space. The drawback of these types of systems is that people using the building outside of core hours, for example cleaners and security staff, can be put at risk from pollutants building up inside an unventilated building. This issue can be partially addressed by ensuring that the building has a minimum ventilation rate outside of core hours.
Air Quality Controlled Ventilation (AQCV) is a development conceived decades ago that allows a buildings ventilation rate to vary according to multiple indoor air quality parameters. If IAQ levels are poor, the ventilation system will deliver a higher volume of outdoor air through the Air Handling Unit (AHU) to dilute the pollutants, this way of operating a ventilation has only recently become feasible due to the rise in availability of low cost IAQ sensors. This success of these systems is dependent on the filtered supply air containing lower levels of pollutants than the air already inside the building.
Air Quality Determined Ventilation (AQDV) is a recent development that allows a buildings ventilation system to modulate according to both the indoor and the outdoor air quality (OAQ). This innovation is only now possible due to the availability of both low cost IAQ sensors, accurate granular OAQ data and concessions made in Part F. OAQ varies day by day, and hour by hour, it cannot be assumed to be "fresh air" all the time. Section 2.6 of ADF states  "where sources of pollution vary with the time of day, such as urban road traffic, it may be acceptable, for time-limited periods, to take one of the following actions.
Reduce the flow of external air into ventilation intakes
Close ventilation intakes when the concentrations of external pollutants are highest"
If levels of OAQ are poor, and the IAQ is good, the ventilation system can switch to re-cycle a larger percentage of the air through the Air Handling Unit (AHU). Re-cycling the air for long periods of time with little dilution with outside air would typically result in unsatisfactory levels of odours and gaseous compounds. To address this, air cleaning technologies need to be deployed within the AHU to remove them including combined ePM10 and molecular filters. This "clean first" principle has been demonstrated in buildings built to ASHRAE 62.1 standards for decades.
IAQ sensors form an integral part of this solution. For large open plan spaces, sensors in the supply and return ducts are sufficient to measure the air quality. In buildings with varying loads throughout the space, a higher density of sensors need to be used in conjunction with volume control dampers. These will need to be retro-fitted in buildings that were previously operated on a timeclock.
Efficient operation of AHUs is seldom high up on the list when an organisation comes up with ideas to reduce its CO2 emissions, but it should be, there are significant savings to be made, particularly if you consider whole life carbon emissions.
Subscribe to our newsletter​