The ASHARE UK chapter was formed by combining the ASHRAE UK Midlands and London & South East chapter on 1st of March 2023. Members based in Midlands and London & South East region are automatically enrolled. We welcome all members in the UK to join us.
At ASHRAE UK Chapter, we are dedicated to stepping up our efforts in addressing this issue. Support is by no means an easy feat, but through cooperation and community empowerment we believe we can facilitate progress in this area. We are always striving to make a difference, and invite you to learn more and lend your support.
ASHRAE, founded in 1894, is a global society advancing human well-being through sustainable technology for the built environment. The Society and its members focus on building systems, energy efficiency, indoor air quality and sustainability within the industry. Through research, standards writing, publishing and continuing education, ASHRAE shapes tomorrow's built environment today.
As a non-profit organization, we rely on the generosity of our members and supporters to continue our important work in advancing the HVAC&R industry through education, research, and networking opportunities. Your donations will help us to offer a wide range of programs and events, from technical workshops and seminars to student scholarships and research projects. By donating to ASHRAE UK, you are investing in the future of our industry and supporting the growth and development of our community. We appreciate your support and thank you for your generosity.
A Message From The Chapter President
As the newly elected President of the ASHRAE UK Chapter, I am honored to serve you. Every year ASHRAE society president set their theme for the year.
This year I want to set a theme for our chapter based on the previous president's vision. Our theme for this year is "Collaborate, Innovate, and Secure the Future." We believe that by fostering collaboration among building services organizations, we can create a sustainable future. Together, we can achieve real progress through shared knowledge and innovative ideas. I want to build upon the foundation set by our previous ASHRAE Presidents, who wisely urged us to "Feed the roots" and "Secure the future." Today, I extend their message to our young engineers and future leaders. Just as others have nourished and guided us, it is now our responsibility to feed the roots of the next generation, to provide them with mentorship, support, and opportunities for growth. By investing in their development and sharing our experiences, we can empower them to become leaders who secure the future of our industry.
The urgency of addressing climate change cannot be overstated. The building industry is a significant contributor to greenhouse gas emissions, and we must act decisively to decarbonize our practices. This is not a task we can undertake alone. Collaboration will be key to our success. Let us reach out to other organizations and institutions, establishing platforms for knowledge exchange and innovation. By pooling our resources and expertise, we can find sustainable solutions and accelerate the decarbonization of the building industry.
Throughout the year, we will organize events and initiatives to foster collaboration, encourage innovation, and support the growth of young engineers. By leveraging our chapter's expertise and forming partnerships, we will work towards a more sustainable, resilient, and equitable built environment.
I invite each of you to actively participate in our endeavors. Your expertise and dedication are crucial to our success. Let us unite as a community, share our knowledge, and empower each other to make a real difference.
In conclusion, as President of ASHRAE UK Chapter, I am committed to promoting collaboration, accelerating decarbonization, and securing the future of our profession. By embracing our theme of "Collaborate, Innovate, and Secure the Future," we can nurture the talents of young engineers, exchange ideas, and drive meaningful change.
Together, let us create a legacy that future generations will look back upon with gratitude and pride.
Presidential Address: Challenge Accepted: Tackling the Climate Crisis
We are living in a climate emergency. Our desire to be more comfortable has brought us to a place where we need to make uncomfortable decisions. We can accept the challenge of our day regarding the impact of our buildings on the climate crises by equipping our members with the knowledge they need to design and renovate buildings to address the greenhouse gas emissions of our industry
<!=========Events list Template 2.3.1=========>
#mc_embed_signup{background:#fff; false;clear:left; font:14px Helvetica,Arial,sans-serif; width: 600px;} /* Add your own Mailchimp form style overrides in your site stylesheet or in this style block. We recommend moving this block and the …
Meet the President Read More »
Find out more »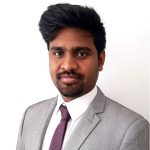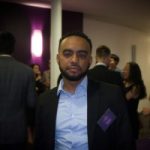 Vice President & Treasurer